Performers
The list of performers will be updated as contracts are signed. Please check back for updates leading up to the show!
U.S. Navy Blue Angels
The Blue Angels flight demonstration team is more than just a group of individuals; brought together to represent the United States Navy and Marine Corps. This team combines the best and brightest, at the top of their craft. Their camaraderie and chemistry assure the team mission is more than just a job – it's a passion!
Since 1946, the Blue Angels have flown for more than 260 million spectators. The Blue Angels are an American air show favorite and delight audiences across the country with their precision, speed and aerobatics. During their aerobatic demonstration, the Blues fly six F/A-18 Hornet aircraft, split into the Diamond Formation (Blue Angels 1 through 4) and the Lead and Opposing Solos (Blue Angels 5 and 6). Most of the show alternates between maneuvers performed by the Diamond Formation and those performed by the Solos.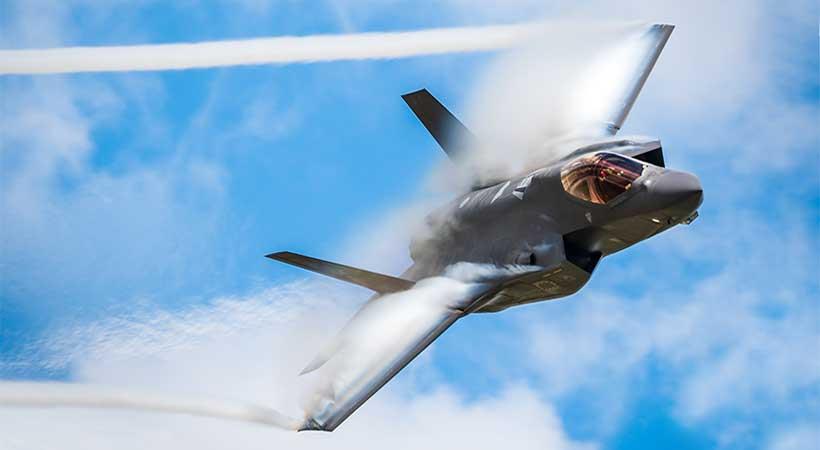 F-35A Lightning II Demo Team
The approximately 18-minute long profile will highlight some of the F-35A's capabilities, to include it's advanced flight controls, agility, and high-g maneuverability. The ground crew will also showcase the professionalism and precision of America's Airmen through a choreographed launch routine, as well as provide opportunities for people around the world to meet and interact with members of the team and learn about the United States Air Force.
The F-35A, America's newest fifth-generation fighter, provides game-changing stealth, interoperability and lethality. It can penetrate dangerous airspace and defeat evolving threats both in the air and on the ground.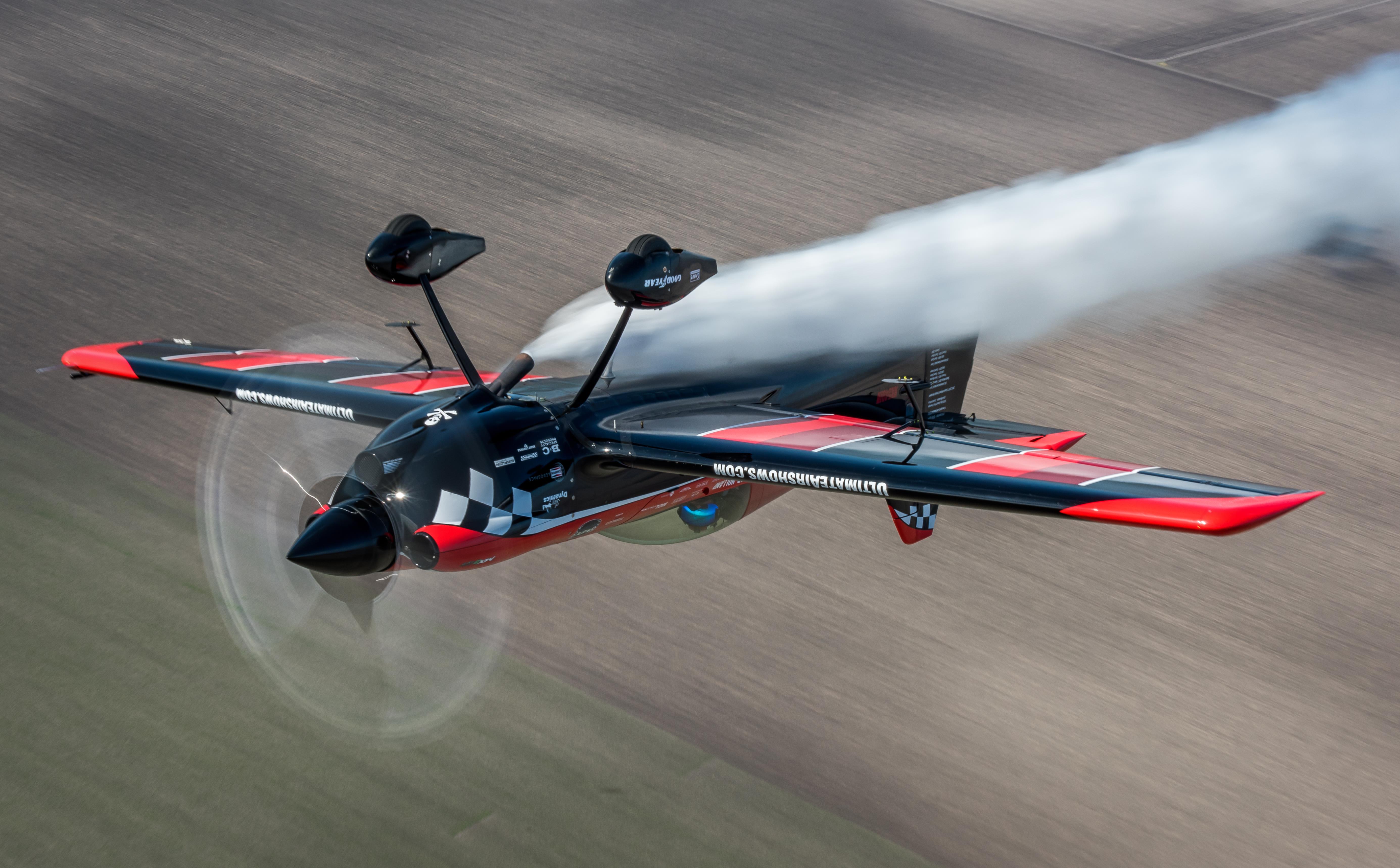 Rob Holland

Rob's rise to the top started as a young airshow fan in his native New England. Earning his pilot's license while still a teenager, Rob began flying aerobatics almost immediately, all while building valuable flight time and experience as a corporate pilot, commuter pilot, banner tower, flight instructor, ferry pilot, and operating his own aerobatic flight school. Now in his 18th year as a full-time airshow pilot, Rob has distinguished himself by blazing a trail of innovation, developing maneuvers never before seen at an airshows. "One of my goals is to take aerobatics to the next level," Rob explains. "I want to push the limits of what can be done." But while his impact and influence on the airshow community is undeniable, his remarkable skills at the controls of his MXS-RH are matched with a humble and approachable demeanor that has forged a unique connection with countless fans the world over.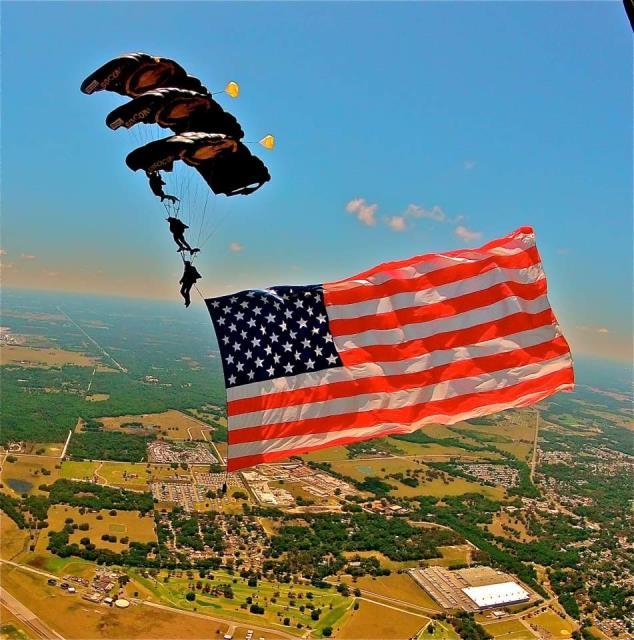 The Para-Commandos
The Para-Commandos are the US Special Operations Command's premier aerial parachute demonstration team. They perform at high visibility events across the nation, informing the public about the US Special Operations Command; the command's mission, and the contributions our 70,000 plus Soldiers, Sailors, Airmen, Marines and Department of Defense Civilians are making across the United States and in more than 70 countries around the globe.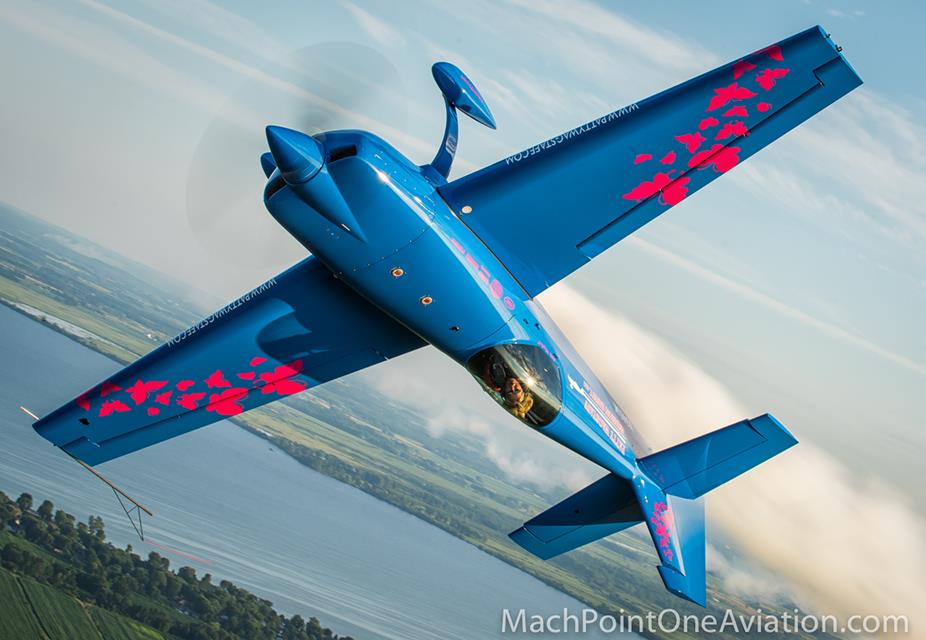 Patty Wagstaff

To Patty Wagstaff, the sky represents beauty, freedom and challenge. A six-time member of the US Aerobatic Team, she is the first woman to win the title of US National Aerobatic champion and one of the few people to win it three times. Patty's skill is based on years of training and experience. She is a six-time recipient of the "First Lady of Aerobatics" Betty Skelton Award; an inductee into the National Aviation Hall of Fame and was the recipient of the National Air and Space Museum's Award for Current Achievement. She is proud of receiving the Airshow industry's most prestigious awards, the "ICAS Sword of Excellence", and the "Bill Barber Award for Showmanship". Recently she was awarded a Lifetime Achievement Award from the Air Force Association.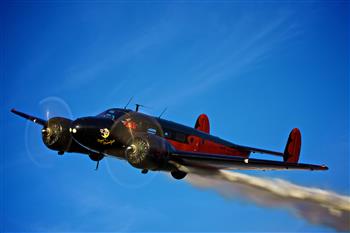 Matt Younkin
Matt Younkin is a third generation pilot. He is the son of legendary airshow pilot Bobby Younkin, who is famous for his amazing aerobatic displays in the AT-6, Beech 18, Learjet 23, Samson, and most recently, the Super Decathlon. Bobby is considered to be one of the greatest airshow pilots of all time. Matt is also the grandson of Jim Younkin who is well-known for designing the Century and Trutrak autopilots. Jim is also famous for his antique aircraft restorations, as well as building beautiful replicas of the 1930's air racers such as the Howard "Mr. Mulligan" and the Travel Air "Mystery Ship." Bobby always said, "An airshow act must be unique and original to be successful. People come to airshows to see the impossible take place." Matt is keeping with the Younkin Airshows tradition by performing unique aerobatics in precision aircraft and precision aerobatics in unique aircraft.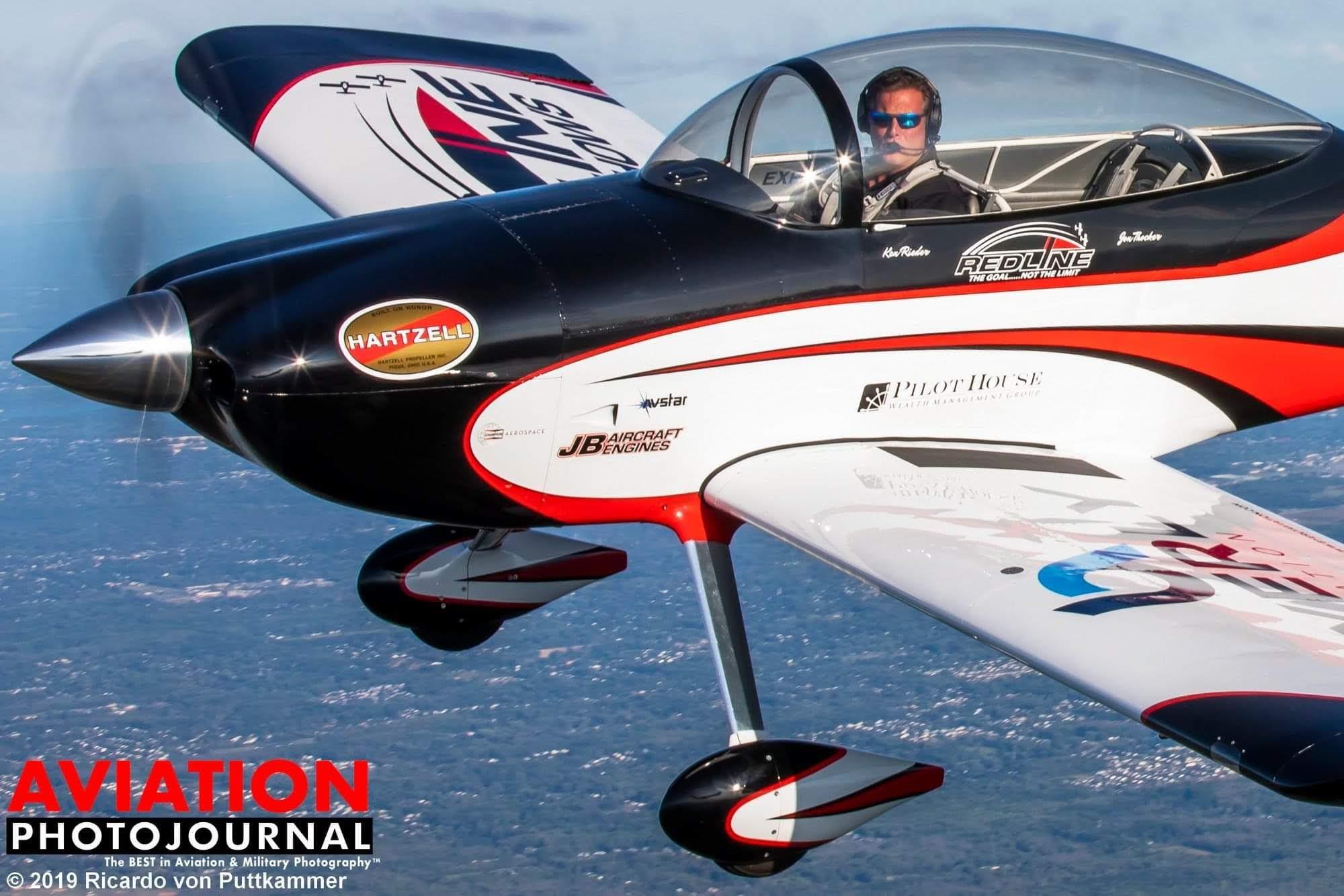 Ken Rieder
Born and raised in Cincinnati, Ohio, Ken Rieder has been flying for 32 years with more than 10,000 flying hours. At a very young age, Ken was inspired to pursue aviation by the US Navy Blue Angels when he saw them perform at Cincinnati's Lunken Airport, flying F-4 Phantoms, many years ago. Ken is a former corporate and airline pilot as well as a multi-engine flight instructor in land and sea planes. He is an avid aircraft builder having completed (4) Van's Aircraft RV-8 custom modified aircrafts.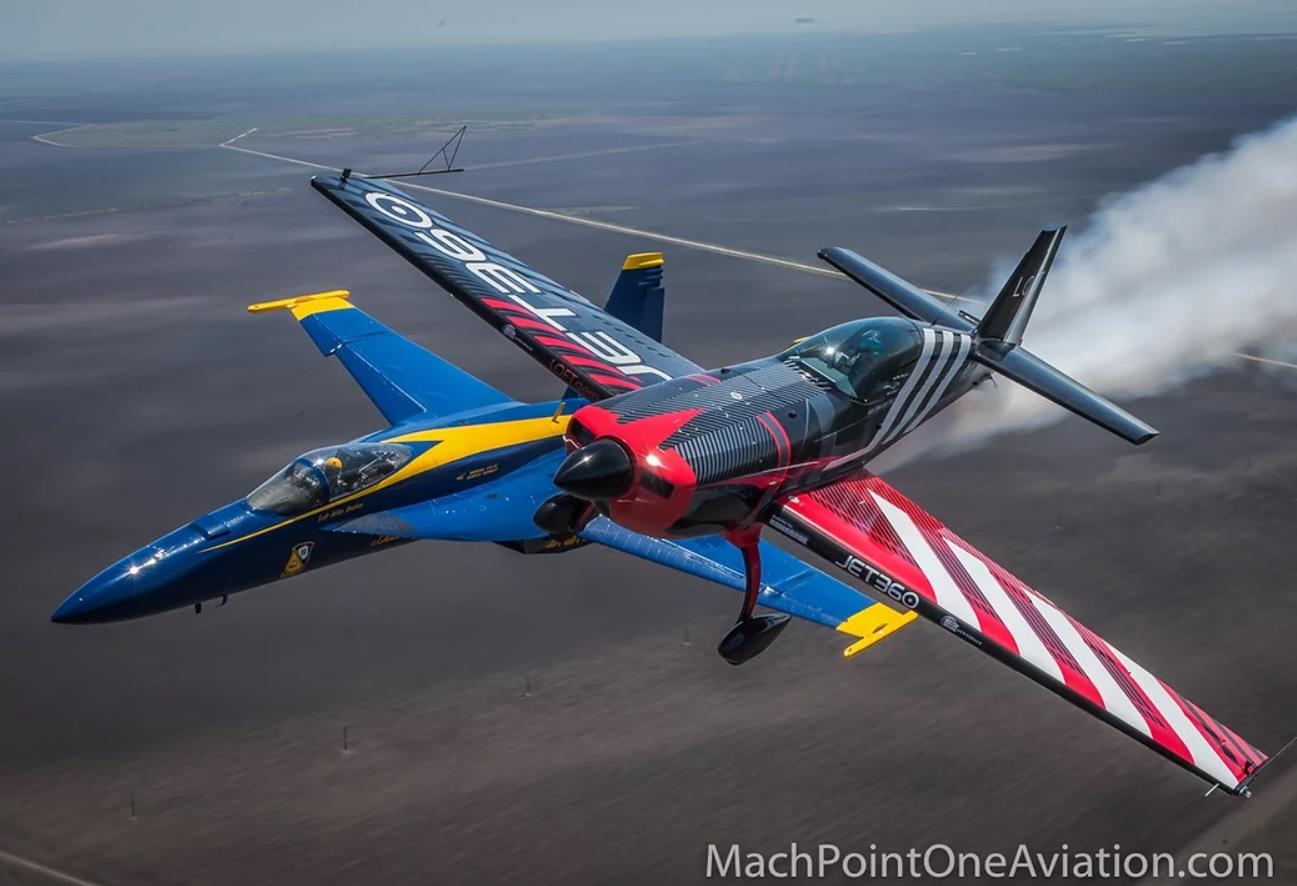 Adam Baker
Adam "Shakenbake" Baker is a one of a kind airshow pilot. With a personality to match his out going and progressive flying style he is processed from a self made aviator to an industry leader. Adams competition background and progressive freestyle flying match his one of a kind plane scheme that is updated yearly. His progressive thinking and industry changing strategy has made him marketable to all generations.
Adam loves to share his story with the younger generations as he is one of the very few in the industry that didn't come from an airshow or aviation family. Adam has dedicated his entire professional career to progression of flying. Holding almost every rating possible from Jets to helicopters to the most nimble of aerobatic aircraft he loves to fly it all. Beginning his career with only a few dollars in his pocket he likes to share his experience and excite and inspire the next generation of pilots and individuals looking to progress and be successful in whatever endeavor it may be.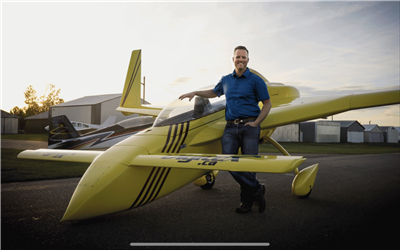 Kyle Fowler
Kyle Fowler began following in his father's footsteps at a very young age. Looking to his father, Ken Fowler of Team Rocket, as his role model, Kyle moved forward with his dreams of becoming an Aerobatic Pilot by the age of 12, announcing his father's performance at several Airshows. Then at the age of 21, his dreams began to manifest. Kyle obtained his Private Pilot's License, with Eric Hansen of Team Rocket, as his flight instructor, and began his journey toward his Airshow career.
In 2015, Kyle dedicated his time to evolving as a pilot and completed his Commercial Pilot's License. This opened more doorways and drove Kyle to complete his Commercial Multi IFR Rating the same year.
Currently, Kyle successfully manages his aviation time between flying a PA-31 Navajo Chieftain, a Kodiak and his unique 1986 Long EZ. When he is not evolving as a pilot, Kyle divides his time between his love of airshows, and his pride and joy, his family. Kyle's family is incredibly proud of his accomplishments and will always be his biggest fans.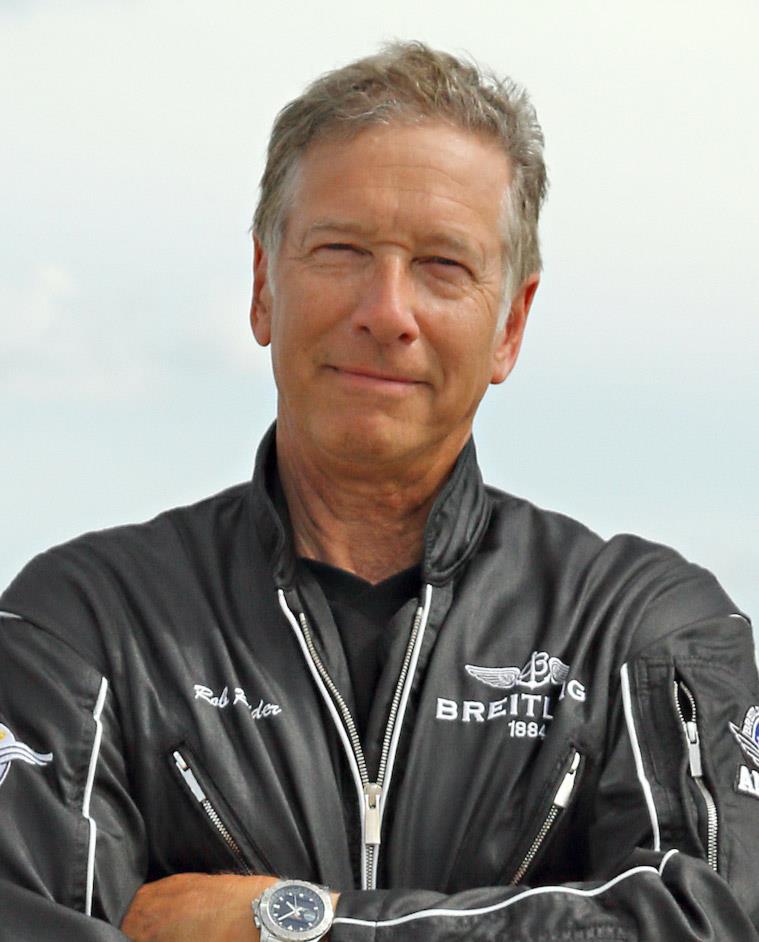 Rob Reider - Air Show Announcer
Rob is proud to be the voice of the most prestigious aerial events and to take the excitement of flight right to the hearts of millions of people each year. He brings an immense amount of experience and knowledge to the stage of air shows. Rob announced his first air show in 1978 and by 2006, air show announcing had become his full-time occupation. The United States Navy named Rob Reider an "Honorary Blue Angel," only the 46th person to receive that honor in the 71 year history of the team.
Rob Reider air show announcer, recipient of the coveted ICAS "Sword of Excellence," entertainer, pilot, Midwest television personality, singer, performer, writer, and winner of 5 Emmy awards has put all his experience into bringing the excitement of air shows "up close and personal" to auidences all over North America.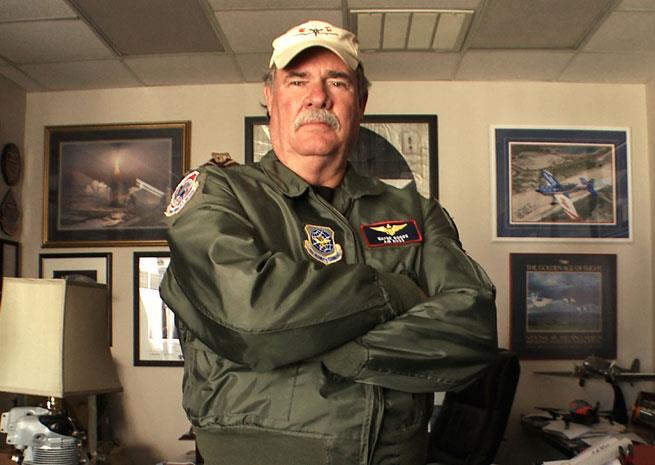 Wayne Boggs - Air Boss
Wayne G. Boggs served 10 years in the United States Marine Corps (USMC) followed by 30 years in the Federal Aviation Administration (FAA) air traffic control industry. In January 2004, Boggs retired from the FAA with 40 total years of combined Federal service to the United States of America.
For over 20 years Wayne has been the owner of Air Boss & Consulting International Inc. As the Air Boss, Wayne assists in the production and execution of approximately 18-25 air shows per year and is recognized as one of the top Air Bosses in the country. He is currently on the Board of Directors and is the Air Boss for the Warbirds of America at Oshkosh, WI.